Train Your Brain, Increase Your Positive Intelligence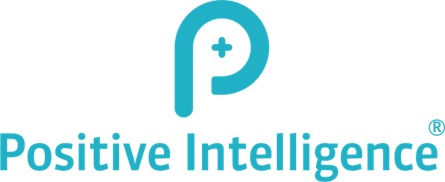 Train Your Brain, Increase Your Positive Intelligence
Do you find sometimes hard to fall asleep as you think of different problems or challenges? Are you self-critical or blame others for things that don't go the way you want? Do you have challenges to focus? Do you find it difficult to see the challenges as opportunities? Are you human and feel challenged sometimes? Then this workshop is for you. Or for your team if they answer yes to some of these questions.
Is it possible to train your brain to move from self-criticism, criticism towards others and the circumstances towards a more constructive, positive and fulfilling mindset? Is it possible to perform better, be happier and improve your relationships?
Positive Intelligence (PQ) trains your innate capacity to respond to life's challenges with a positive rather than negative mindset, and to improve your performance, relationships and well-being.
Curious how? Request a Train Your Brain, Increase Your Positive Intelligence Workshop and find out.
During the workshop, participants will learn how to intercept their saboteurs and to make wiser and more constructive decisions. This will support them both in their personal and professional life.
Research shows that within 6-8 weeks of mental fitness practice with the tools provided, one's Positive Intelligence is increasing significantly, being able to see results in MRI imaging as:
Increased grey matter in the PQ Brain region, where your Sage lives
Decreased grey matter in the Survivor Brain region, where your Saboteurs live
The workshop and follow up programs have been run with great impact in diverse groups and teams.
Who is your Facilitator and Coach?
Carmen Manea is a Positive Intelligence Leadership Coach and Mindfulness Facilitator. With 15+ years business experience in global companies as Coca-Cola and LEGO, she has been coaching and training professionals from 40+ countries on 5 continents, from different industries. She is specialized in stress and burn out management, adaptability to change, resilience, behavior change, self-awareness, emotional balance, self-compassion, authentic leadership, self-confidence, impostor syndrome, inner critic, diversity and inclusion.
General practicalities
Duration: 2 hours
Group size: 10-90 participants
Place: online via Zoom (or other internal platform at the clients request) or on site
Customization: The workshop is made relevant to the audience. Full customization available upon request.
Price: EUR 1.275 (DKK 9.500) (for the standard workshop, excl. VAT)
Facilitator & Coach: Carmen Manea, certified CTI & ICF coach, CEB & MBSR teacher
See what previous participants of the Train Your Brain, Increase Your Positive Intelligence workshop with Carmen have to say:
The overall experience was extremely interesting and helpful. The Positive Intelligence group coaching sessions facilitated by Carmen were smooth and inspiring. Carmen knows how to bring the best of you, where she encourages you to look into things with a positive perspective and boosts your motivation to keep you committed to the goals you set through understanding your saboteurs, eliminating their negative effect on you, and reaching the sage level.
If you want to book a
Train Your Brain, Increase Your Positive Intelligence workshop
for your organization or for a private group, please
send an email to Carmen Manea
or fill in below form.