Mindfulness Based Self-Management (MBSM)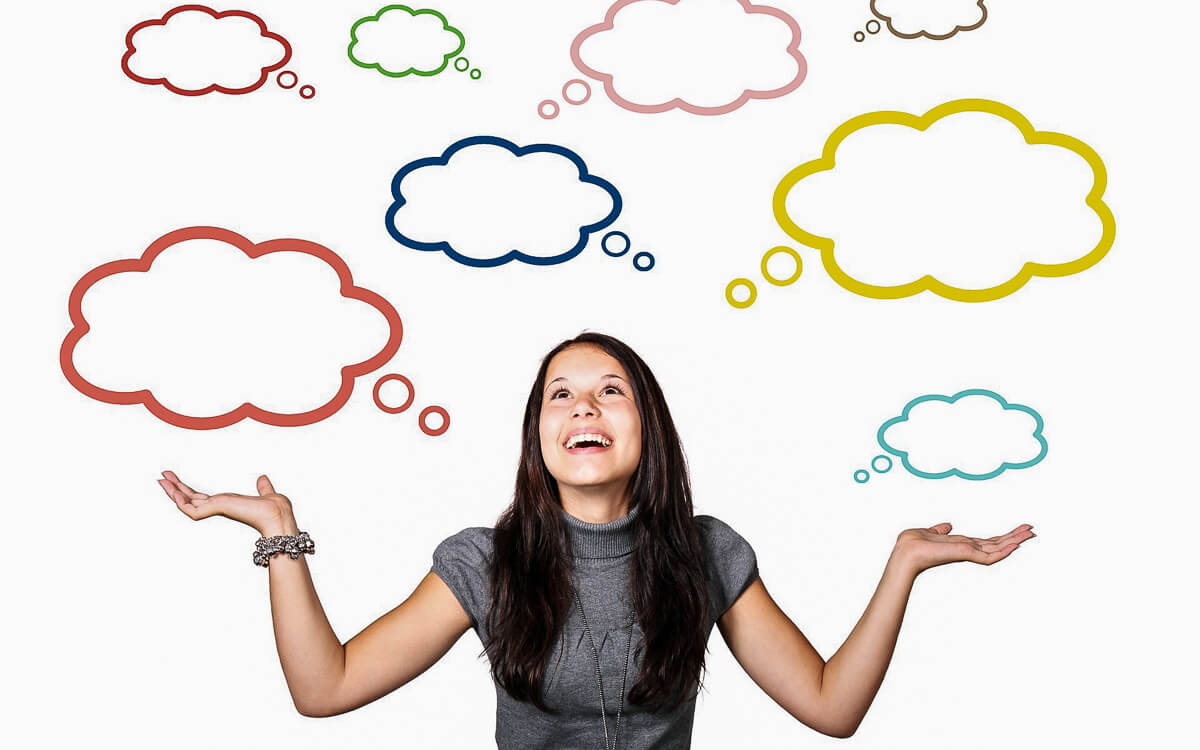 "You can't stop the waves but you can learn to surf"
— Jon Kabat-Zinn, professor emeritus of medicine and the creator of the Stress Reduction Clinic and the Center for Mindfulness in Medicine, Health Care, and Society at the University of Massachusetts Medical School
About Mindfulness & Business
"We are asked occasionally if the development of mindfulness has a place in the business world. We answer with an enthusiastic, "Yes!" Mindfulness is the practical application of self-awareness, self-management, and social awareness; in short, developing mindfulness means developing emotional intelligence." – Richard Boyatzis and Annie McKee in Resonant Leadership.
About Mindfulness Based Self-Management (MBSM) program
The Mindfulness Based Self-Management program is created to address teams in organizations. The program is based on scientific research in the area of medicine and business. It combines the scientific proven methods with a business' present reality, to enhance the Performance, Relationships, Communication, Health and Wellbeing of leaders and their teams. The program provides long term results through neuroplasticity and organizational transformation.
Development areas
During the program, the participants will learn about how applying mindfulness in their daily life will impact them professionally and personally, in their leadership, team and individual work. The participants will develop strong skills in the following areas: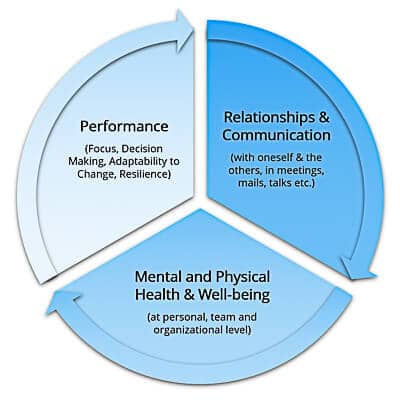 "Mindfulness is about finding ways to slow down and pay attention to the present moment-which improves performance and reduces stress. It's about having the time and space to attend to what's right in front of us, even though many other forces are trying to keep us stuck in the past or inviting us to fantasize or worry about the future. It's about a natural quality each of us possesses, and which we can further develop in just a few minutes a day."
— Tim Ryan, congressman for the state of Ohio, author of A Mindful Nation: How a Simple Practice Can Help Us Reduce Stress, Improve Performance, and Recapture the American Spirit
The Mindfulness Based Self-Management (MBSM) Program will FOCUS on:
What is mindfulness and its integration in daily life: professionally and personally
Increasing self-awareness and presence
Recognizing distractions, managing them better and increasing focus
Conscious decision making and responsibility taking
Identifying habitual patterns and behaviors, and learn how to make sustainable change
Recognizing and managing stress and stress reactivity
Moving from reactivity into responsivity
Becoming more aware of perceptions and unconscious bias, and learning how to be open to different perspectives
Changes – a constant of our contemporary society
Working with difficult moments and conversations, and strengthening resilience
Mindful listening, speaking and writing
Self-confidence and teamwork
Work life-balance and setting healthy boundaries
Cultivating silence, curiosity, beginners mind, non-judgement, acceptance & letting go
Attitudes to strengthen
Presence, beginner's mind, acceptance, letting go, trust, patience, non-judgement, non-striving, compassion and kindness.
Practices
Mind training, mindful movement, mindful speaking and listening
Self-reflection
Group dialogue and exercises
Weekly home assignments
Extras (at request)
Individual presence-based leadership coaching sessions
"Mindfulness enables leaders to be fully present, aware of themselves and their impact on other people, and sensitive to their reactions to stressful situations."
—Bill George, professor of Management Practice, and a Henry B. Arthur Fellow of Ethics, at Harvard Business School, former chairman and CEO of Medtronic, and author of True North: Discover Your Authentic Leadership
Through the Mindfulness Based Self-Management (MBSM) Program the participants will EXPERIENCE:
Increased Awareness and Clarity to recognize stressful and challenging situations, to distinguish between challenges and the real stressors, and to prevent stress and burn out
Focus on what is really need and what is really important in the moment
Presence in daily personal and professional life
Structure to work with these new discoveries and integrate them in daily life – personally and professionally
Support through the entire period to feel safe and understood, to experiment and try out different behavior and mindset, to get through the tough times and appreciate success
Connection to a likeminded group of people who are also looking to transform their professional and personal lives
Courage to be themselves – authentic, curious, powerful, creative, determined, vulnerable, inspiring
Calm and peace through the mindfulness practices
Transformation through increased awareness, self-compassion, behavioral change and action taking
Accountability – with so much on their plate every day, the participants will be hold accountable for what they are committing to, for what is really important to for them and for not slipping back into old behavior patterns
"Mindfulness is a state of being fully present, aware of oneself and other people, and sensitive to one's reactions to stressful situations. Leaders who are mindful tend to be more effective in understanding and relating to others, and motivating them toward shared goals. Hence, they become more effective in leadership roles."
— Bill George, professor of Management Practice, and a Henry B. Arthur Fellow of Ethics, at Harvard Business School, former chairman and CEO of Medtronic, and author of True North: Discover Your Authentic Leadership
After completing the Mindfulness Based Self-Management (MBSM) Program the participants and organizations can EXPECT*:

Increased focus, attention, calm, empathy and compassion
Recognize more quickly and with greater ease the distractions
Make better and conscious decisions
Become better at task prioritization and goal setting
Increased adaptability to change and resilience
Improved creativity, motivation and job and life satisfaction
Improved communication
Improved relationships (with self and others)
Improved teamwork
Improved work-life balance
Improved general health and sleep quality
Improved overall quality of life
Increased loyalty towards organization

Reduced stress and stress related illnesses
Reduced possibility of burn out
Less money spent on sick leaves
Less conflicts
Less time spent on mind wandering
Reduced job dissatisfaction
Reduced employees turnover
* Depends on each individual
What previous participants say about working with Carmen:
Carmen's Mindfulness Based Self-Management Course was an excellent way for me to both explore some personal questions that are helping my personal relationships and to strengthen the bond we are forming within our new executive team. Carmen is a great facilitator and was very adept at customizing her feedback and materials to really help each of us. I highly recommend her course.
I must say that this course in Mindfulness Based Self-Management has changed my life for the best. I am more aware of the things that can bring more joy and enhance my physical and mental health. I would definitely recommend it to those who are just letting themselves go with the flow of everyday life but not really reflecting on what is it a good life and how to make the life of people around you better as well. All in all, a magnificent experience thanks to a great coach Carmen Manea.
Mindfulness coaching by Carmen has made me more self-aware of situations around me, which is a big factor helping me in dealing with my stress levels. Thank you for this. Also along with this, an important knowledge I gained is to be able to meditate which was close to impossible for me. At least now I can calm myself down at situations by just having a quick meditation breathing exercise.
I found Mindfulness Based Self-Management course very beneficial – both on personal and professional level, I learned a lot and was able to use it in practice. Carmen is a wonderful coach and is great at conveying knowledge, supporting and inspiring her students.
This spring (2016), I went to Carmen´s meditation lessons. Here I learned to find the calm and relaxation in a busy workday. Take a break and close out anything else. In a period when I was unsatisfied and felt misunderstood by leaders, I found my balance through the weekly meditation sessions. I calmed down and looked forward instead of backwards, and here Carmen´s guidance with body scan and other kind of meditations really helped me. Today, I miss to go to my weekly time-out, but still I am thankful for getting to know and learn about the mindfulness.
I enjoyed the mindfulness meditation sessions and they became important for me and my well-being. Carmen's guidance was always calm and controlled. Nothing more and nothing less. Just right. The volume of her voice helped me to relax and stay focused on the steps within each meditation session. It is difficult for me to pinpoint exactly how meditation helped me, but I know that I developed a greater sense of being present and more focused in the moment.
"Mindful leadership will help the new generation of authentic leaders to restore trust in their leadership and to build sustainable organizations known for their harmony. Its ultimate goal is to create a more harmonious and peaceful world for all to live in."
— Bill George, professor of Management Practice, and a Henry B. Arthur Fellow of Ethics, at Harvard Business School, former chairman and CEO of Medtronic, and author of True North: Discover Your Authentic Leadership
Who is your Mindfulness Facilitator and Coach?
Carmen is a leadership, mindfulness, emotional intelligence, inclusion and diversity coach, trainer and facilitator, and a public speaker. Since 2015 she has been coaching people from more than 30 countries, on four continents, and spoke to different international events. She has 15+ years business experience within companies as Coca-Cola, BricoDepot and LEGO Group, in sales, leadership, HR and Global Mobility, and a MA in Organization and Leadership from Aalborg University, Denmark. In 2015, she founded her own company, CM-CAMP, combining her business background with her mindfulness and coaching experience.
She is trained as a mindfulness teacher in Mindfulness Based Stress Reduction (MBSR) by Center for Mindfulness in Medicine, Health Care, and Society from University of Massachusetts Medical School, Cultivating Emotional Balance teacher by Santa Barbara Institute and as a Co-Active Coach by Coaching Training Institute from USA.
Carmen is coaching and training leaders from United Nations, The International Committee of the Red Cross and from other large global companies who want to succeed authentically, to be resonant leaders and to make a change in the world though becoming the change they want to see in the world, to reduce stress, be more (self-) aware, (self-)kind and (self-)compassionate, trust themselves more and stand up for themselves, be the authentic self and from there move into the direction they want, so they can benefit themselves, their families, their organizations and the society.
She is also supporting organizations on diversity topics, as being diverse is not just an intention or meeting a quota, but being aware of our biases, and also allowing to diverse groups and individuals to show up authentically, as this authenticity and multitude of skills is ensuring and gives strength to diversity. She is therefore supporting organizations to dial up their value. Through a mindful approach to values, mission, vision, people and stakeholders, she is supporting her clients to create a great work place, where performance, well-being and meaningful relationships complement each other.
"Make the present moment your friend rather than your enemy. Because many people live habitually as if the present moment were an obstacle that they need to overcome in order to get to the next moment. And imagine living your whole life like that, where always this moment is never quite right, not good enough because you need to get to the next one. That is continuous stress."
— Dan Harris, correspondent for ABC News, author of 10% Happier
General practicalities
Course duration: 24h (5 sessions x 4h + 4x1h optional check-in calls)
Framework:

Session 1 – Kicking off the Mindfulness Based Self-Management program
Session 2 – Performance: Focus, Decision Making, Adaptability to Change, Resilience
Session 3 – Relationships (with self and others) and Communication
Session 4 – Health (mental and physical) and Well-being
Session 5 – The Way Forward

Customization: Based on the framework, the program can be tailored to your organization's/team's needs. Before starting a program, we engage in a dialogue about your specific situation, explore where you are right now and where you aim to be, and together, through joint energy and expertise, we tailor the program to meet your values, purpose, aspirations and vision.
Place: in person at the company's venue or online live, via Zoom
Group size: max 20 participants
Price: EUR 9.990 (DKK 74.900) (for the standard program, excl. VAT)
Facilitator & Coach: Carmen Manea, certified CTI & ICF coach, CEB & MBSR teacher
"The mind is like a parachute! It works best when it's open."
— H.H. Dalai Lama
Fill out this form to request a program or more information
"If we could change ourselves, the tendencies in the world would also change. As a man changes his own nature, so does the attitude of the world change towards him. We need not wait to see what others do."
— Mahatma Gandhi