Twenty years from now you will be more disappointed by the things you didn't do than by the ones you did do. So throw off the bowlines. Sail away from the safe harbor. Catch the trade winds in your sails. Explore. Dream. Discover.
Our Expertise
We offer individual and team coaching, leadership development programs, workshops and key note talks in the following areas
Our Clients
At CM-CAMP all we do is about YOU - we are curious to know more about YOU and support YOU Explore, Dream, Discover and Transform
Our Services
We offer tried, research-based and well known programs, along with tailored services to fit your needs
About Us
We are curious, courageous and committed to offer YOU the best service and experience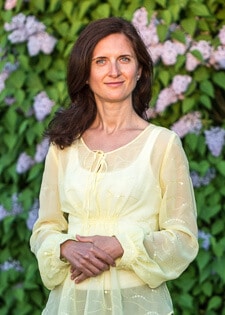 CM-CAMP is a safe place where you explore your unlimited potential. It's a place where you go by yourself, with your family, with your team, or where you discover new connections. CM-CAMP's team is committed to support you in this journey, holding you with love, care and professionalism, while trusting YOU and your innate beauty, strength and capability to make your own decisions and create the life you want.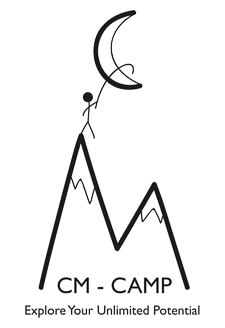 About Us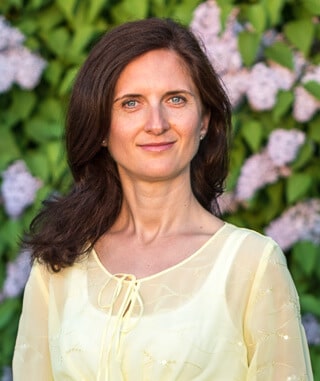 CM-CAMP is a safe place where you explore your unlimited potential. It's a place where you go by yourself, with your family, with your team, or where you discover new connections.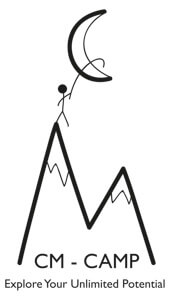 CM-CAMP is a safe place where you explore your unlimited potential. It's a place where you go by yourself, with your family, with your team, or where you discover new connections. CM-CAMP's team is committed to support you in this journey, holding you with love, care and professionalism, while trusting YOU and your innate beauty, strength and capability to make your own decisions and create the life you want.
Testimonials
Have a look at what our clients are saying about our work together
Carmen is one of the coaches who has the ability to listen to the client patiently, without judgment. She is one of the most caring, supportive and compassionate leader I have ever had. It was an amazing experience for me to work with Carmen. If anyone is looking for a unique personal growth opportunity, I would highly recommend having Carmen as a coach.
After taking two of Carmen's courses, I feel like a new person. Having kicked a narcissistic parent out of my life, left me with a big hole in my life. The last year really helped me find my true self, and be the person I really love being. Thank you, Carmen!
Carmen delivered two very well-received workshops for the University Internatinal Club at Aarhus University – Managing Uncertainty and Boost Your Research Motivation. It was a pleasure to work with Carmen to target the needs of our researchers during these uncertain times. She offered practical tools and strategies to achieve motivation, productivity and balance. I can highly recommend Carmen, as she is flexible and will tailor her wide skill set and specialty areas to best suit her client's needs.
I have the delight of participating in two of Carmen's #IAmRemarkable workshops. Talking about my achievements and what I am remarkable for (especially to people I never knew before) was absolutely out of my comfort zone. Carmen's inspiring presentation and the safe environment made it possible for me to open up, be vulnerable and share personal stories. It made me realize that celebrating every bit of achievement and be grateful for what we have come so far is key to see the person we want to be. Being remarkable is for everyone in every walk of life, yet we may fail to acknowledge ours and possibly others. I wholeheartedly recommend Carmen's workshops to everyone who is willing to be inspired, improve self-awareness and challenge negative self-talks!
I had the pleasure of being part in one of Carmen's #iamremarkable workshops. It was an absolute delight to engage with her and fellow participants. Carmen created a safe and collaborative space for us to be vulnerable and share personal stories. She has a wonderful way of conveying knowledge and encouraging participants to step out of our comfort zone and appreciate our uniqueness and see opportunities. Thank you, Carmen for your inspiration.
I enjoyed listening to Carmen Manea's presentation on I am remarkable, which made me realize as an audience that everyone is remarkable. We just need to recognize and acknowledge it. Thank you, Carmen Manea for the remarkable presentation. I would like to recommend her to anyone who would love to be inspired!
I took with Carmen the I'm remarkable training and I felt so engaged and connected to the other participates, from the exercises and Carmen's professional facilitation. I really enjoyed it and it reminded me how important it's to remind women in the community of their worth. As a founder of Empower Women to Lead the change I'm encouraged to work more with women on their self-confidence and self-worth and I support Carmen fully in her mission. And I do recommend all women to attend.
Last year, I was fortunate to participate in the #IAmRemarkable webinar facilitated by my colleague Carmen Manea. It was a great reminder on the value of celebrating and sharing our personal stories of progress and achievement with others as a powerful way of encouraging them and also reframing our disempowering inner talks. Carmen's serene presence, warmth personality, and flexible facilitation style were fantastic qualities for creating a safe space where everyone opened up and greatly contributed to the group conversation. The ability to create a supporting environment for people to step out of their comfort zone for the sake of their learning and growth is definitely one of Carmen's superpowers!
"Discipline and self-kindness" is like a mantra that stuck with me after having worked with Carmen. She's not your average coach – her unique way of actively listening and offering support while being firm is a challenging and inspiring experience to have. Carmen has guided me when I was in a dark place, suffering from a strong inner critic and imposter syndrome. But since day one, her dedication, her patience and honest, practical approach has helped me see things differently, not just through my fearful lens. She was there to accept me as I was and also ask difficult questions, kindly guiding me through the "deep waters" of my mind. We've worked a lot around self-compassion, self-discipline, acceptance and accountability, which was not easy and comfortable, but necessary to grow and feel more at ease. There were lots of aha! moments during our sessions that helped me become more resilient, make better decisions, understand (and work with) my saboteurs, and have the courage to stand up and live authentically, one day at a time. What's incredible is that I continue to learn from Carmen's resourcefulness, inspiring passion, kindness and broad knowledge – even after our coaching time. While I still have the "roommates" (critical voices, fears), I befriended them in a way that empowers me not to resist anymore, but actually enjoy life with more courage, acceptance and joy. I am deeply grateful to Carmen for being my coach and I recommend her to anyone who wants to dive into a real growth journey to be happy, more aware of life's opportunities and thriving!
I would warmly recommend Carmen's courses to anyone who wants to cultivate awareness, balance and take responsibility for their emotions and personal growth and development – whether it is in the personal life or professional life. Some important lessons for me was that Carmen taught me to recognize the automatic storylines in my head and deal with emotions in a more reflected way; When a feeling arises you always have the opportunity to stop and choose how/if you want to react to it. The classes with Carmen always left me with more calmness, clarity and with several important personal realizations. Carmen created a safe space for us in the class, and also she managed to create a sense of community between the participants, in which I think we all felt deeply connected as human beings, realizing that we all to some degree deal with the same emotions. This was deeply touching to experience.
I had the opportunity to benefit from Carmen's coaching and it was amazing to have her as my coach. With her professionalism, combined with her patience, kindness and simplicity, she supported me to reach my goal. I really feel better and happy to continue my work while taking care of myself and others. I learned a lot with her, especially how to say No and not feel guilty, how to balance the work and the personal life. I wish that other colleagues and friends in need of coaching will get a chance to benefit from her experience. Thank you, Carmen, for the great experience ?
Carmen has been my coach for the last 6 months or so and it has been a wonderful experience. I felt comfortable talking to Carmen from the outset and she skillfully challenged me while remaining compassionate and supportive. Carmen has helped me recognise and utilise my strengths and values and I have grown in confidence throughout the time we have been working together. I am now more connected with myself and what is important to me and I have learnt many techniques to support me in making decisions and discovering the possibilities open to me in my life. I would definitely recommend Carmen as a coach.
Jeg har deltaget i tre kurser med Carmen – Meditation & mindfulness, Cultivating Emotional Balance, og Self-Compassion. Alle tre kurser har givet mig et sundt og varmt syn på mig selv, mine følelser og det har lært mig at forstå min omverden på en åben og medfølende måde.
Jeg vil varmt anbefale denne kurser til dig, der har brug for at gå på rejse med dig selv og sammen med andre eller dig, der blot er nysgerrig på, hvordan du finder en indre ro, som du kan tage med dig videre – der er ikke noget krav om, hvad du skal kunne, du skal blot være åben og du kan bruge øvelserne lige præcis som de passer ind i dit liv og din verden. Der er ingen løftede øjenbryn, og du bliver mødt med varme, smil og en åbenhed, som er svær at lade ligge, når kurset er færdig.
Jeg har lært mig selv utroligt godt at kende gennem de tre kurser. Blandt andet gør jeg brug af Emotionel Episode Timeline, som er et fantastisk redskab i hverdagen og til at forstå følelser – uden at skulle underkende dem. Jeg har lært at acceptere tingenes tilstand og lade følelserne være til stede, både de gode og de mindre gode. Compassion-øvelsen var fantastisk fordi det skaber udsyn, medfølelse og forståelse. Til sidst vil jeg også nævne Wise Breaks, som gør mig bedre i stand til at klare vanskelige situationer både ude og hjemme.
Mindfulness har bragt meget glæde ind i mit liv, og jeg vil varmt anbefale og ønske for alle at de prøver kurserne.
Honestly, I am amazed with the empowerment I learned during the sessions we had for about two months. Each session meant another step towards developing my leadership skills, making me stronger and more confident with myself and then with my team. Rather than writing everything I learned, I prefer to recommend everyone who feels the need to develop leadership skills as well as other skills oriented to team working, etc. to join the coaching training with CM-CAMP. Once again, it was a pleasure to work with you Carmen Manea and I hope to have another opportunity to dive again. I wish you successes in this work that is reflected beyond borders.
Carmen is a kind, warm and insightful teacher with a big knowledge and experience in the field of mindfulness.
Carmen is a wonderful and good teacher who has the ability to convey emotionally hard subject matter in a good and constructive way.
Carmen's Mindfulness Based Self-Management Course was an excellent way for me to both explore some personal questions that are helping my personal relationships and to strengthen the bond we are forming within our new executive team. Carmen is a great facilitator and was very adept at customizing her feedback and materials to really help each of us. I highly recommend her course.
I found Mindfulness Based Self-Management course very beneficial – both on personal and professional level, I learned a lot and was able to use it in practice. Carmen is a wonderful coach and is great at conveying knowledge, supporting and inspiring her students.
Mindfulness coaching by Carmen has made me more self-aware of situations around me, which is a big factor helping me in dealing with my stress levels. Thank you for this. Also along with this, an important knowledge I gained is to be able to meditate which was close to impossible for me. At least now I can calm myself down at situations by just having a quick meditation breathing exercise.
I must say that this course in Mindfulness Based Self-Management has changed my life for the best. I am more aware of the things that can bring more joy and enhance my physical and mental health. I would definitely recommend it to those who are just letting themselves go with the flow of everyday life but not really reflecting on what is it a good life and how to make the life of people around you better as well. All in all, a magnificent experience thanks to a great coach Carmen Manea.
I participated in Carmen's 8-week MBSR program online and it was an incredible learning experience, possibly even life changing. I was already in therapy but lacked some hands-on methods for handling stress. During the 8 weeks, I learned mindfulness theory and exercises. I had known about it but only through the exercises and talking about the experiences with Carmen and the other participants I understood how it is true for me and my life.
I chose to participate in Carmen's program mostly because of her. She has a very professional approach based on profound knowledge and she is an amazing teacher. Kind, patient, honest and warmhearted. She listens and is truly invested in each and every student.I first met Carmen at a workshop and decided to participate in her 8 week MBSR program because I loved her attitude and approach to teaching. Admittedly, the 8 weeks might seem like a big commitment and they were indeed hard work but for me it was all worth it because I learned so much about myself.
Carmen is an incredible coach and guided and motivated me so well with her kind, humorous and down-to-earth attitude. Only through this program I really understood the complex yet simple connection between body and mind and have found the right direction for my healing journey.
It's not like that after 8 weeks I magically don't feel stressed or anxious anymore. No. But now I know how to deal with it better, am aware of triggers and have come to genuinely enjoy meditation because it centers me. The MBSR has opened many doors for me and I'm always curious what the next thing that I learn about myself will be or how I can improve whatever I do with a touch of mindfulness.
Whatever your motivation is to work with Carmen, I'm sure she will help you greatly because she is highly professional, very skilled and simply has a beautiful soul who always finds the right words to brighten up your day and keep you going.
The Mindfulness and Meditation Course was very beneficial in helping me gain awareness of life patterns, develop a greater connection to the present moment as well as provide mindfulness practices to use outside of class. Carmen is a very caring, supportive and compassionate leader. Her style is a wonderful representation of positive leadership. I highly recommend working with Carmen to gain the benefits of being more mindful in daily life.
I had the pleasure of receiving mentoring and coaching from Carmen for more than 8 months. Thanks to Carmen I got to know myself better, explore my life purpose and deal with the aspects of myself I wanted to improve. I am happy to say that thanks to our work together, I have discovered and developed useful tools for living a more meaningful life. And by knowing myself deeper I have gotten to understand others better, improving my empathy. She is one of the most passionate and comprehensive people I know. I would definitely recommend Carmen as both a Coach and a Mentor. She is also a very talented Mindfulness teacher.
I had the great pleasure of having Carmen as my coach & mentor for several months. I find that the following three words characterize her: passionate, professional and competent. Carmen is a very warm person and I felt strongly from start to end that she wished to help me learn about myself and develop both personally and professionally – which I most definitely did. Carmen is a really good listener and has a unique ability to make you find the answers yourself. She is there to guide and support you, plus she can provide you with practical tools that you can incorporate in your everyday life.If you are looking for personal or professional help, for instance if you are stressed, wish to meet certain sales goals, or want to get to know yourself better and become the best version of yourself, look no further. I hereby want to give Carmen Manea my warmest recommendations!
The MBSR course invited me to be more aware of certain patterns and how do they relate to stress reaction. It has also taught me to notice and observe without judgement and live mindfully. Carmen is an excellent teacher who guided me through a process where I encountered a lot of resistance. Carmen created a space of trust and gentleness. She motivated me to learn and go beyond limitations. She generated insightful discussions, as well as her wise presence during silent moments of practice. She is the best example of someone who lives mindfully from inside-out. Thank you!
I have known Carmen for some years now. I was always intrigued by her calm, sensitive and positive attitude. Personally, for me I could not have thought of any better coach and teacher for my first ever mindful journey. A mindful journey where I learned to savor the pleasure in life as they occur, to enjoy the acute details of every day rituals, to be better at dealing a stressful situation, by calming down and calculating my next action, rather than acting upon my habituality. After taking the 8 weeks MBSR course, I can highly recommend having Carmen, with her calm, gentle, good-natured and non-judgemental presence, as a coach and mindfulness teacher.
Carmen was the person who helped me getting through a rickety bridge just by "holding the tip of my finger". She is always there with the right questions to direct you in a gentle way. Makes you think and helps you throughout this personal journey.Her calming voice in meditations and during yoga practices made me relaxed, calm and feel safe. I have done mindfulness courses before but they weren't successful without the personal touch. Carmen was the person who was by my side on the journey, teaching me how to be non-judgemental, how to break my bad habits, how to stay calm and how to transform. Thank you!
Carmen is a gifted teacher and using incremental approach, guided us on our individual journey to a more mindful way of living. Through experiential learning, every weekly session allowed me to better understand mindfulness and the tangible benefits the practice can bring me. After every session, and particularly after the all-day retreat, I felt a wonderful inner peace and better able to cope with change and uncertainty. I warmly recommend Carmen's course to you!
It was quite an adventure what I have experienced during my coaching session with Carmen. She listened to me truly and helped me to clarify my thoughts in order to identify by myself what the core really is. Her support and kind yet objective coaching was a tremendous help and had a meaningful impact in my mind. By working together, I managed to set up a strong foundation of what it is to live a life that for me is meaningful and worth living, and I am very grateful to her for that.
Carmen is an incredibly gifted and compassionate teacher. I participated in the MBSR class and it was truly life-changing. I have always struggled to manage stress. Sometimes it was quite debilitating. Now I have the awareness and skills to be more in charge of what my experiences are in so many areas of my life. My stress levels have dramatically changed. What a gift this has been to carve out this time for myself. Thank you Carmen!
I think of the meditation sessions we had with Carmen at LEGO every time I am overwhelmed with the challenges and I remember that I need to stop and breathe.
Carmen has been a perfect coach to me: she helped me finding my way through the hard choices that modern life put in front of me. Sometimes we need somebody experienced and competent to help us finding out what we really want from life, so to make choices and changes to reach our goals: Carmen has been this person to me. She is talented and was able to sense my doubts and anxiety and to help me dissolving them, letting me finally finding my way. I really have to thank Carmen for my achievements in increasing my personal growth and self-confidence.
I enjoyed the mindfulness meditation sessions and they became important for me and my well-being. Carmen's guidance was always calm and controlled. Nothing more and nothing less. Just right. The volume of her voice helped me to relax and stay focused on the steps within each meditation session. It is difficult for me to pinpoint exactly how meditation helped me, but I know that I developed a greater sense of being present and more focused in the moment.
I have been fortunate to have Carmen as my coach from November 2016 to the present. She is a very kind and sensitive teacher who is able to use her education, skills and diverse background experience to establish and maintain a trusting relationship in an authentic way. As I proceeded through our sessions together, I noticed how she has an intuitive sense of when to inspire growth and forward movement and when to hold space and offer more of a supportive role. She not only provided and taught me a plethora of useful techniques but also was able to enrich and deepen strategies that have proven successful for me in the past. I was constantly amazed at her ability to not only navigate but also shift my emotional storms, always with the upmost grace and presence. I highly recommend working with Carmen. She is truly a gift!
Even though it was a very short meeting, to some extent I see it as an eye-opener. The difference I have noticed is that I now, when I actually manage to focus on one thing and one thing only, I do not feel like my mind is everywhere and I actually can think straight about what I'm doing. But, to be honest, I still fight this discipline very often, as I have been used to work on many different tasks simultaneously for a long time. Also, I do not put such pressure on myself, when I feel that I have done everything I could. In such case, I just say "okay, there's not more I could do at the very moment and given these circumstances, so let it be". I see this as a transition from trying to control everything to realizing my personal limits.
For the past 6 months I have had coaching sessions with Carmen. It has been a great experience and I have learned so much about myself, my values and goals in life. I quickly felt comfortable talking to Carmen and she is a very patient, caring and professional coach. I look into the future with confidence knowing I have possibilities to make new choices and changes in my everyday life.I would not hesitate to recommend Carmen as a coach to anyone who is open for a new perspective of life.
I was lucky enough to work with Carmen as my coach for the past 6 months. I have learned to develop strategies that will help me with emotional regulation and new career opportunities. Her kind and gentle nature inspired connection and trust. I appreciated her encouragement and support during challenging times. If anyone is looking for a unique personal growth opportunity, I would highly recommend having Carmen as a coach.
During autumn 2015 I have been taking coaching sessions with Carmen. In my case, it went surprisingly good! In general, we have a busy life…so, sometimes by running…we lose focus on important values and actions for us. During the coaching sessions with Carmen I could manage to see my values and how in an easy way to become in balance with myself.
The best way to let go and enjoy! My work as a psychologist has always made me curious about different methods which allow the person to better understand themselves, their thoughts and behaviors and learning to be in the present, not future or past, so when I heard about Carmen's program I was very eager to participate. After attending six or more sessions, I can really say that mindfulness has a lot of benefits (stress reduction, focus, less emotional reactivity, more cognitive flexibility), and helped me both personally and professionally. Carmen offered great guidance in my first steps in this new practice. She would always explain every step of the way, she adapted the steps so they would be a really good fit for everyone involved and basically she was there for us as human beings. After every session, I was feeling very relaxed, always had a good night sleep and a lot of energy for my future actions. Personally and professionally I would recommend everyone an experience like this.
Since November 2015 I was fortunate to hire Carmen as a mindfulness coach. Carmen is a gentle, caring and very competent coach. She is not deciding what I should do, but keep leading me to find my own path by my own through her techniques in dialogues, professional coaching tools and her endless dedication on being a coach. Thanks to her coaching, I am much more confident in myself and I realize that it is me who shapes my life and how to live it: happy or miserable. And I am striving consciously for creating my own happiness in every moment. I highly recommend Carmen as your coach!
This spring (2016), I went to Carmen´s meditation lessons. Here I learned to find the calm and relaxation in a busy workday. Take a break and close out anything else. In a period when I was unsatisfied and felt misunderstood by leaders, I found my balance through the weekly meditation sessions. I calmed down and looked forward instead of backwards, and here Carmen´s guidance with body scan and other kind of meditations really helped me. Today, I miss to go to my weekly time-out, but still I am thankful for getting to know and learn about the mindfulness.
If you are looking to manage your stress levels or to cultivate some peace, Carmen is the perfect Mindfulness Trainer for you! I loved attending her classes and always felt positive and calm after the sessions.
Jeg havde den store fornøjelse at have Carmen som underviser. Min skeptik og mindre fleksible krop var ikke det bedste udgangspunkt. Men hos Carmen er der virkelig plads til ALLE. Hun er en helt fantastisk kompetent underviser, som fik mig inspireret til arbejde mere med mig selv.
I had a pleasure to meet Carmen for the first time when we asked her for a help with a project related to mindfulness. Then I started my own project LetHerThrive where I asked Carmen to share her knowledge with other women and she was more than willing to do so. She wrote: "I really want to share the word. I think it's so important for the women to get access to this information." Carmen's voice is very calm and she knows what she is doing! Also, I like the fact that she engages her audience instead of just talking!
Carmen er meget rolig og møder folk hvor der de er, med stor åbenhed og uden at dømme. For mig åbnede hun døren til nye perspektiver på mig selv og mine omgivelser.
Events & News
Stay updated with our scheduled events and get inspiration from our news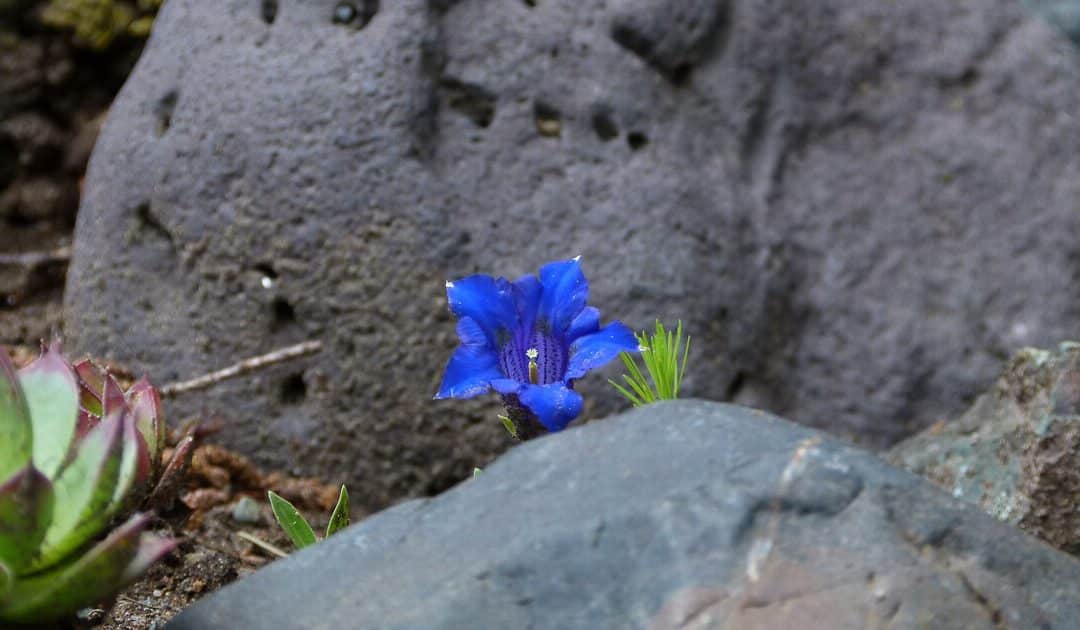 Even if it seems far away, 2020 and 2021 have been an emotional rollercoaster for most of us more than usual: pandemic, working from home, uncertainty, changing habits, not seeing our families and friends, loosing dear ones, jobs and the list could continue. The...
read more