Positive Intelligence – 7 Week Mental Fitness Program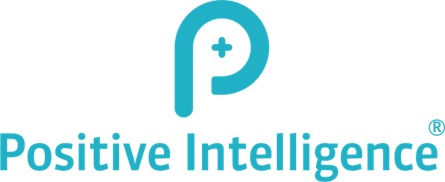 Move from self-criticism, criticism towards others and the circumstances towards a more constructive, positive and fulfilling mindset.
The 7 Week Mental Fitness program through Positive Intelligence trains your innate capacity to respond to life's challenges with a positive rather than negative mindset. The program is based on the work and research made by Shirzad Chamine, Stanford lecturer, CEO, author and executive coach.
Positive Intelligence (PQ) is the science and practice of developing mastery over your own mind so you can reach your full potential for both happiness and success. PQ is based on the synthesis of 4 areas of research and science: Neuroscience, Positive Psychology, Cognitive Behavioral Psychology and Performance Science.
Mental Fitness is a measure of the strength of your positive mental muscles (Sage) versus the negative (Saboteur). Saboteurs react to challenges in ways that generate negative emotions such as stress, disappointment, self-doubt, regret, anger, shame, guilt, or worry. Your Sage responds to challenges through positive emotions like empathy, gratitude, curiosity, creativity, self-confidence, and calm, clear-headed, laser-focused action.
The relative strength of your positive Sage versus negative Saboteurs is called PQ (Positive Intelligence Quotient). PQ is the measure of your Mental Fitness. It's the best predictor of how happy you are and how well you perform relative to your potential.
Research shows that lasting positive change requires 20% insight and 80% practice. Within 6-8 weeks of mental fitness training you'd be able to see the results in MRI imaging:
Increased grey matter in the PQ Brain region, where your Sage lives
Decreased grey matter in the Survivor Brain region, where your Saboteurs live
In the PQ research participated:
hundreds of CEOs
sales, operations, and technology teams
Stanford students
elite athletes
400,000 participants from 50 countries
The 7 Week Mental Fitness Program has impact on:
Motivation increase & peak performance
Peace of mind, balance & wellbeing
Healthy & supportive relationships
What Does the 7 Week Mental Fitness Program Include?
1-hour weekly video sessions
Exclusive App Guiding Your Daily Practice
Interactive Mind Gym and Progress Tracking
1-hour weekly live group coaching sessions with Carmen Manea, specialized PQ coach
Be part of an exclusive like-minded group of (3-6 people) supporting each other to establish new habits
BONUS: You have access to the app for a full year!
Your investment: DKK 3999 for the full program, per participant
See what previous participants of Positive Intelligence – 7 Week Mental Fitness Program with Carmen have to say:
The overall experience was extremely interesting and helpful. The Positive Intelligence group coaching sessions facilitated by Carmen were smooth and inspiring. Carmen knows how to bring the best of you, where she encourages you to look into things with a positive perspective and boosts your motivation to keep you committed to the goals you set through understanding your saboteurs, eliminating their negative effect on you, and reaching the sage level.
Apply below to join the next program starting Nov 9th, 2020